DieselDye – Overt Fuel Marking
Fuel Theft Solutions Ltd is the founder of DieselDye. Fuel identification and branding for organisations' fuel stock is critical in ensuring that the correct destination for the fuel is achieved.
Fuel Theft has, for a number of years, plagued  industries where the ability to divert fuel stocks either for personal use or through more complex methods, has been used by organised criminality as a funding source, due to the lack of security within the fuel supply chain.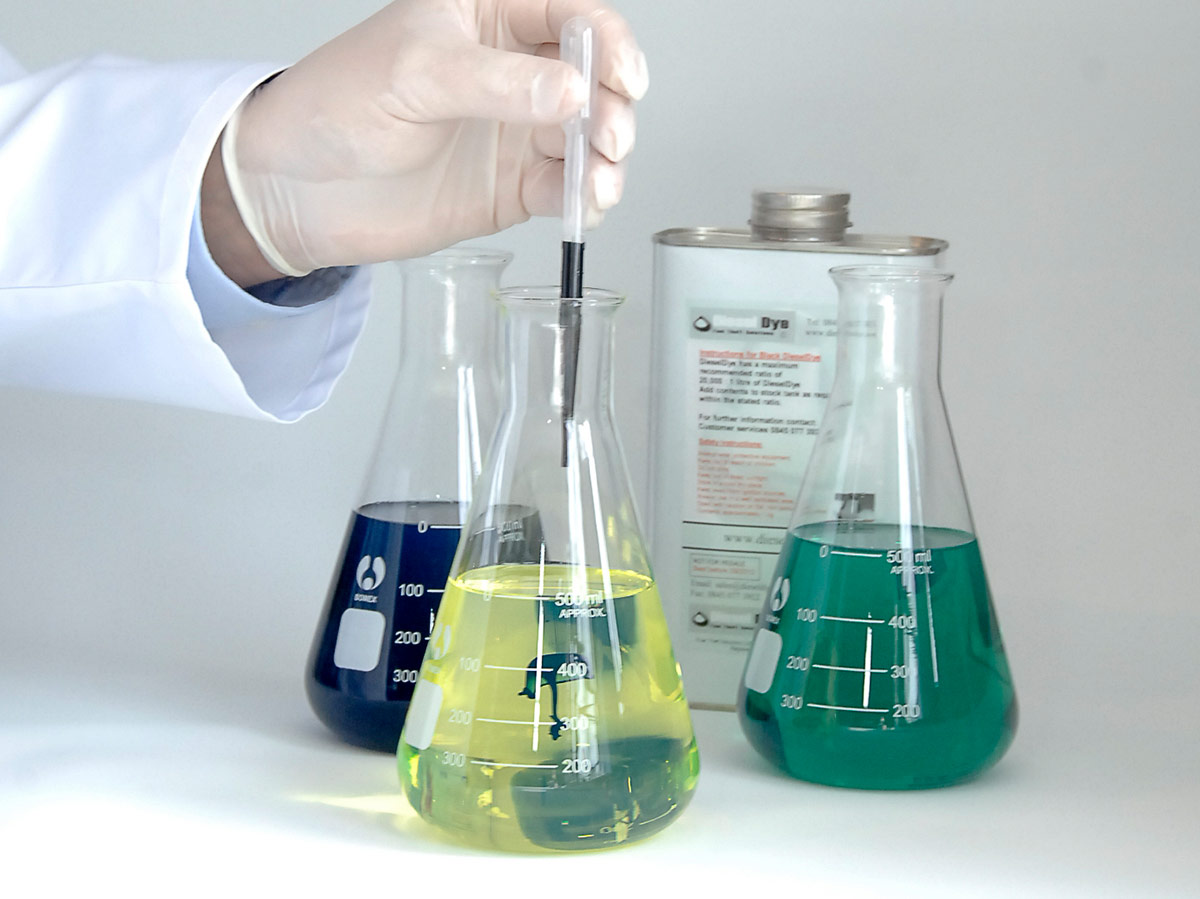 DieselDye
DieselDye creates an instant visual deterrent against internal misuse and external threats.
Impacts of diesel theft
Impacts caused through diesel theft, harm organisation and mission success through reduced operational readiness. Business brand damage through operational failure and negative publicity has the potential to cause contract losses.
Brand your fuel stock
DieselDye creates the ability to brand your fuel stock and creates value to your supply chain as the marked fuel makes the re-sale and disposal somewhat difficult.
Proven success
Fuel Theft Solutions Ltd's proven success is second to none, with a team of highly skilled professionals who understand the supply chain vulnerabilities through fuel theft and the impacts caused.
Product quality has been paramount to our success
Fuel Theft Solutions' product quality has been paramount to our success that is why we have clients who have partnered with us for a number of years due to our proven superior quality.
Cost effective visual solution
DieselDye is a cost effective visual solution to the problem of fuel theft. We custom blend colours and product strengths to client specifications and ship worldwide in accordance with IATA , ADR and IMDG.